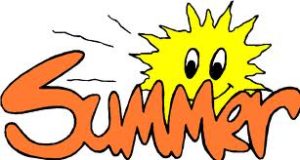 The purpose of the youth camp is to run a healthy summer program that will assist parents in keeping their youth safe and learning while they work during the summer months.  It's a program designed to teach character building. We provide the youth with character building life lessons, and recreation activities that will keep them on the cutting edge.
The camp was launched on June 13, 2011 and averaged forty-fifty children per day Monday through Thursday, from 12:00 p.m. to 4:00 p.m. These programs are time-sensitive because children are often left unattended while school is out for the summer; this is the time most of them get in trouble. It is critical that we get our community's youth involved in structured activities and programs with supervision to keep them safe.
We partner with community organizations and people from our church and others to help with these programs. Theses programs also transforms the lives of those who volunteers by keeping them energized while working with younger people. As they assist in leading recreational programs, it also benefit them. The programs help them stay in shape and keep them young at heart. During our summer youth camp program, we focused on five things with the children to give them hope and bringing about change in their lives.
Healthy Meals
Working with the Sodexco Magic food service we provided a hot nutritious lunch and snacks to cover the four-hour period we shared with the children. During this time, we teach them discipline, good eating habits, table manners, and social fellowship while they eat and fellowship with one another.
Life Lessons
Following the meal, working with community organizations such as the Boy Scouts of America, Health Delivery, Underground Railroad, the fire department, and other leaders and professionals from the community, we teach life lessons daily, helping the youth make better choices for their lives. The focus for each lesson is on character building. We teach them how to conduct themselves in society and how to live respectable and responsible lives. We teach them about sexually transmitted infections and the harm they can cause if the guidelines and principles are ignored.
    3.  Recreation
During the four-hour period, we focused on developing their lives through recreation. The children rotated through four forty-five-minute sports sessions. Some they liked, and some they don't. We never let a child sit out just because he/she don't like a sport session. We do this to teach them that they can't always have it their way and there are times in life when they have to cooperate with others, even though the activity is not their favorite. Many of them wants to play basketball only, but the way the program is designed, they have to go through all of the sports sessions. Again, the goal behind this approach is to teach discipline, not allowing them to do whatever they wanted but to build a sense of structure in their lives. As adults and young adult leaders, we modeled positive social interactions, which enhances communication and sets the stage for teaching them how to get along and to enjoy each other without fighting. We teach them the power of teamwork in sports by helping them see that one person can't win a game alone, but with the help of others, much can be accomplished.
Back-to-School Parent and Child Funfest
At the closing of the nine-week summer youth program, our entire staff including the lunch servers, community leaders, security, and serve team members, participate in hosting a back to school program. The parents get to share in parent-and-child activities, a fellowship meal and to enjoy their children as they perform through some form of entertainment expressing their gifts, talents and abilities. After which, we provided every youth with back-to-school supplies.
 5. Youth Mentorship
Through our program we work with the youth to produce a change of conduct. The goal is not to provide a babysitting service. We used the older youth, ages sixteen to eighteen, to help teach the younger group. Our goal is to make them more responsible by giving them responsibility so we could teach them accountability. Working along with the adult leaders, they learned how to become responsible.
At time we give each older youth a smaller child to mentor through the course of the day. They teach them how to do things, like tying their shoes or something they might have a problem doing. This helped build and strengthen relationships. We expected the young people to have physical run-ins at times and want to fight. If they do, we simply bring them together and speak to them about the purpose of the program and have them to apologize, hug, and make up, or they would have to leave the park and to bring their parent upon returning to the program.